This page is a gallery of production stills from Mary Zimmerman's Metamorphoses, based on Ovid's epic poem and directed by Ms. Katie Speed at Deerfield Academy in Spring 2015. Technical Direction by Mr. Paul Yager. Costume Design by Ms. Joan Peters. Artistic Direction by Mrs. Catriona Hynds, Head of Theater. Mr. Peter Hynds was the Stage Manager Mentor. Annie Bronfman '15 served as the Student Assistant Director for this production. Photos courtesy of Mr. David Thiel, Deerfield Academy.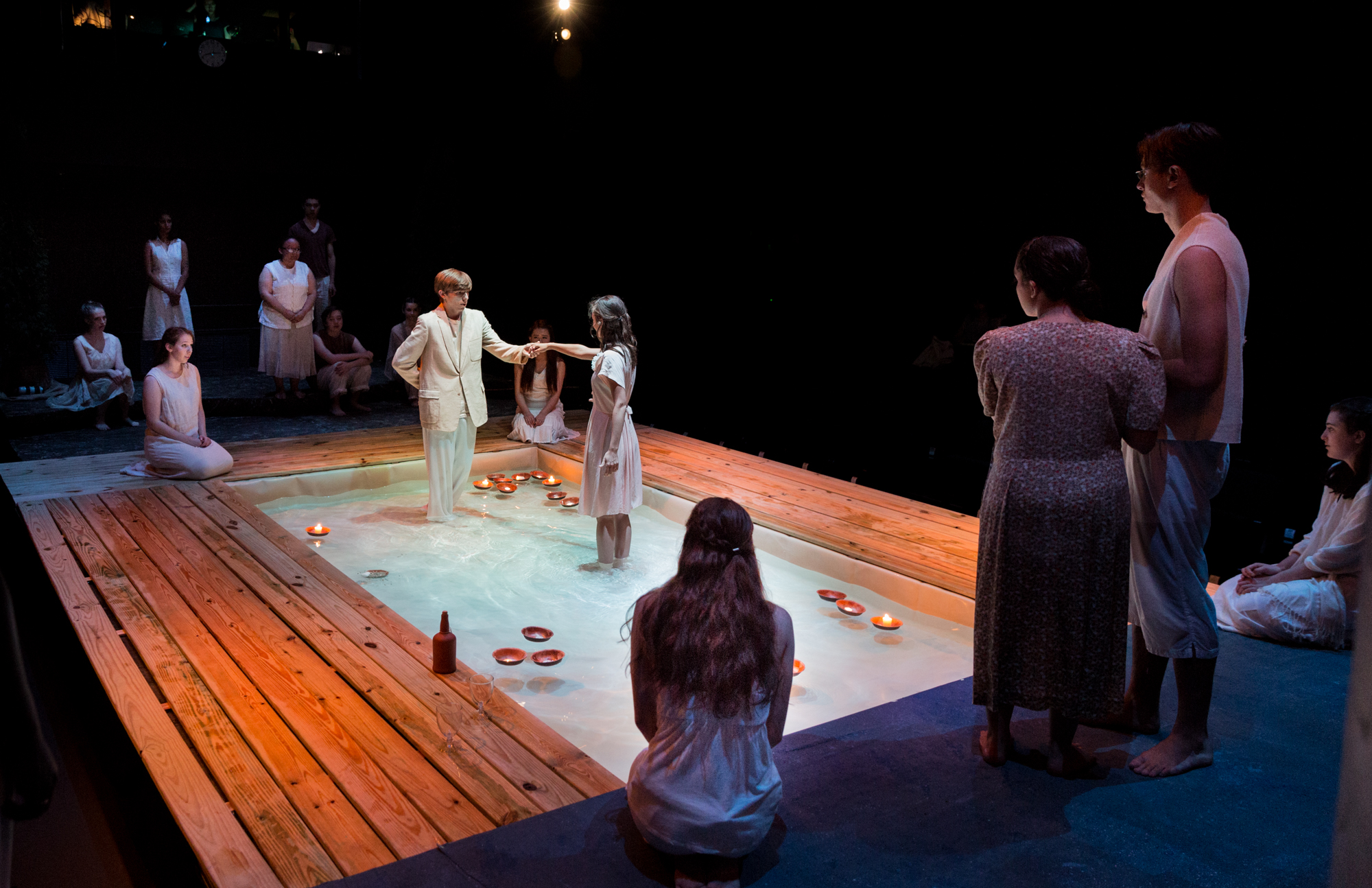 Midas and his daughter reunite.
Myrrha is overpowered by Aphrodite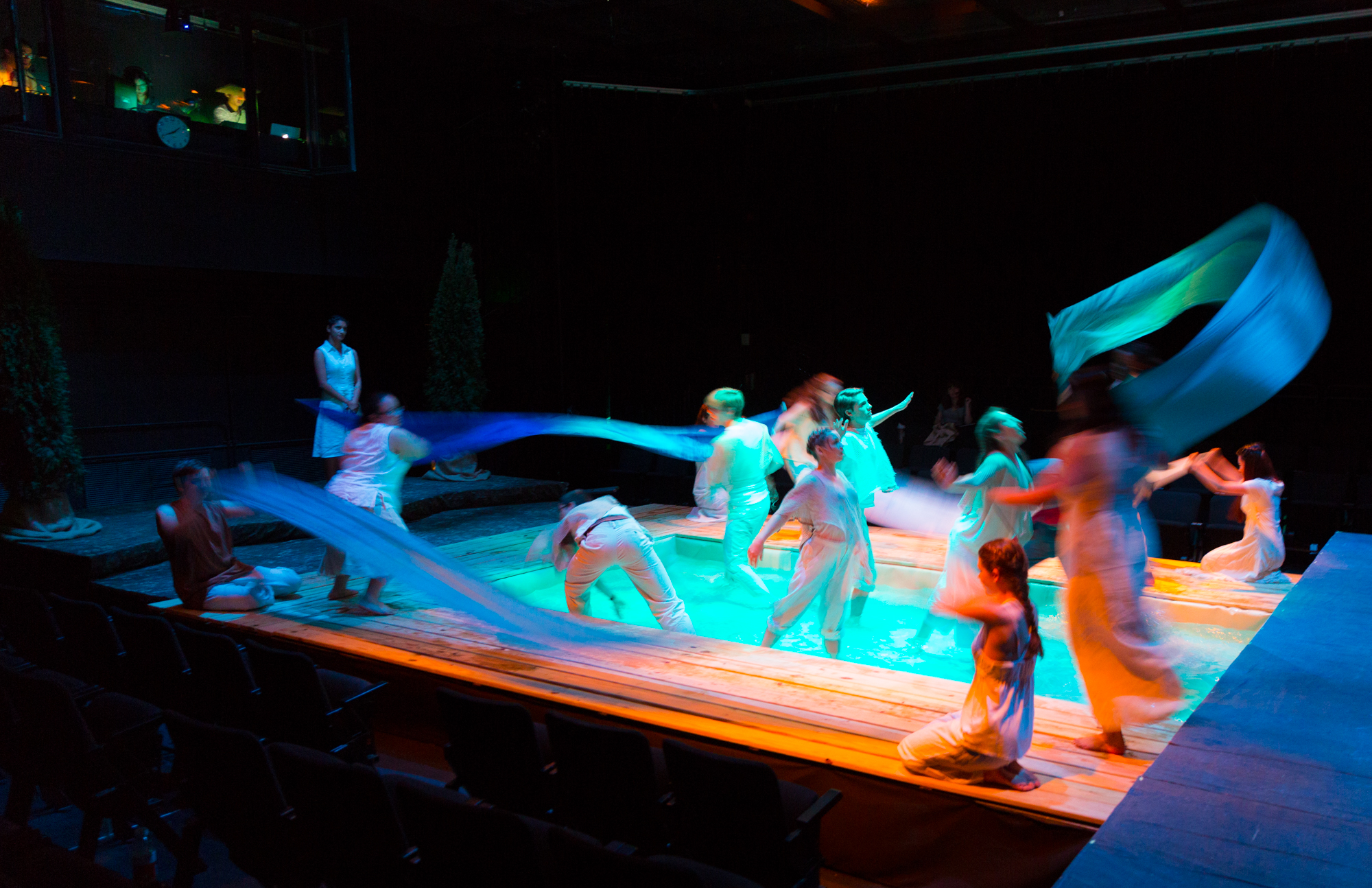 Cinyras encounters the storm.
Ceres overlooks the Spirit of the Tree.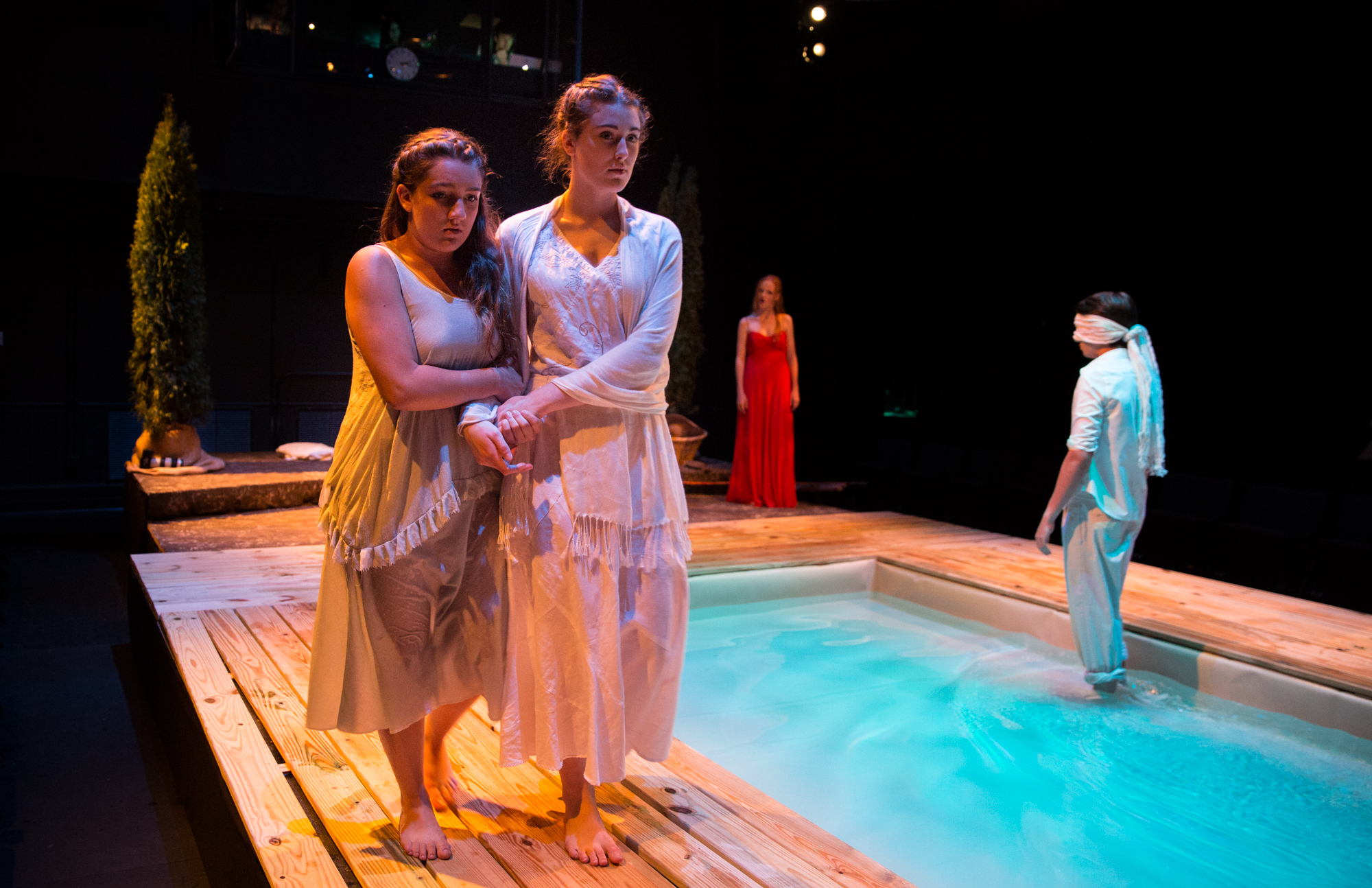 The Nurse escorts Myrrha to her fate.
Eros and Psyche finally find each other.
Midas' first experiments with his Golden Touch.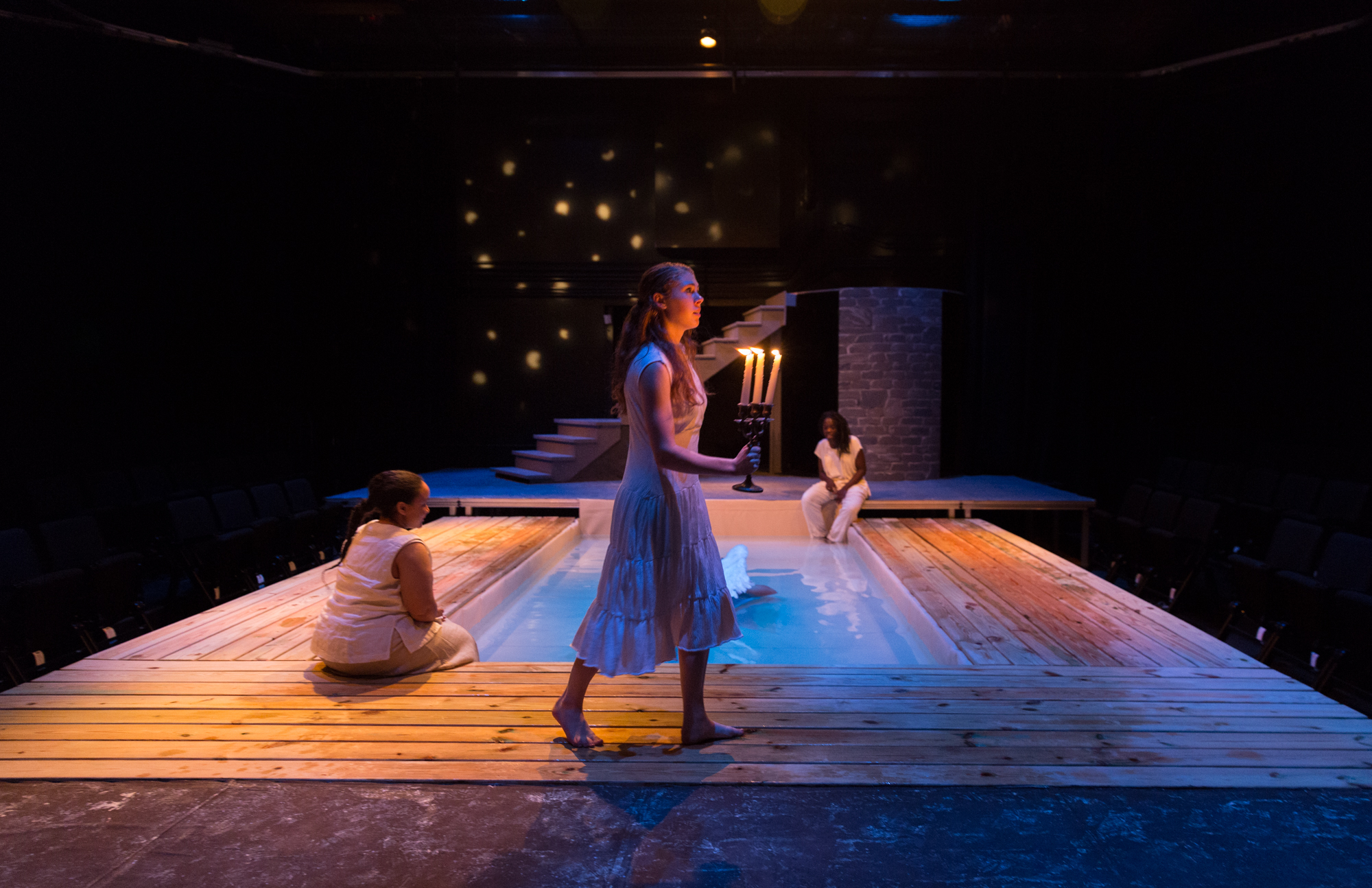 Psyche desperately seeks her husband in the darkness.